As you might have noticed, my website is all in Arabic but this article. The importance of this article in the area of Social Intelligence is the reason I am writing it in English. I hope it will benefit the entire Social Intelligence community.
Hundreds of tools are available and every single one of them claims to be the best in its class. So many items to compare and check before deciding to change or use a social intelligence tool for the first time. Here is my journey analyzing 10 social intelligence tools and how we chose Sprinklr to replace Meltwater. What are the items used to compare the RFP and its structure process? The following article is a guide you can replicate to your needs. I hope this will aid you in your request to better choose your next social intelligence tool.
Step 1: The participants
You need to reach for the tools that will participate in the RFP. You need to confirm the RFP process, timeline, and any entre criteria.
The tools participating in our RFP were:
Netbase Quid
Pulsar
Meltwater
Sprinklr
Digimind
Emplifi
Sprout Social
Lucidya
Clarabridge
Talkwalker
After getting the participants and confirming their interests. You should start communicating your needs in documents and in detail.
Step 2: Define Your Technical Specs
Channels
The first thing you should worry about is the channels' coverage. Do not look for the tool that offers the highest number of channels. Look for the tool that has the highest coverage of the channels you care about. Do not look for Linkedin if you do not care about it. Do not add channels to the benchmark if it is a priority. For example, is the tool able to capture posts from Facebook public pages? If yes, do you have a limit for tokens? Adding one private account, allows you to monitor 30 pages. The same with Instagram. Do they have access to something that will increase your data coverage? If yes, what are the limitations? Are you able to upload your own list of Facebook pages to monitor? Is there a limit? Keep your questions ready.
Languages
This is critical for us at Extendad.com because we are covering the big clients in the MENA region. If the tool does not support Arabic with all its functions, then we pretty much have lost interest. You must ask about the language capabilities. All tools will promise that they cover Arabic, but what exactly? Do they differentiate between الى and الي. As a start, ask about the capabilities to search in Arabic. Then, of course, to analyze the Arabic content.
Quick Search and Quota
One of the best features we had in Meltwater was the unlimited mentions. We did not have to worry about an idea or a client. A global or local search. The level of mentions crawled was gigantic. So, you really need to understand this before asking for RFP. What is your monthly consumption? Are you consuming less than 1M or more than 10M mentions a month? If you figured this out, ask about the quick search capabilities. Sprinklr has a decent one where it does not consume your quota. They need to add a few things that I have communicated with them. Overall, it is nice. Talkwalker as well. In my opinion, Pulsar has to work more on its Quick Search feature. It is providing the minimum which will be a huge problem for its users.
NLP and AI
The big guns! Embedding NLP and AI within Social listening and monitoring. Ask about the sentiment accuracy SLA and DO A TEST! Give them a query. A simple one will suffice. Ask them to export the results 1k as a sample with no manual edits. Check the sentiment accuracy yourself. Other than sentiment, do they have topics analysis? Is it working well in Arabic? Gender detection? Age detection? What is the coverage? You might be surprised that out of 1k users, the tool can't detect 95% of them.
Alerts
There are two important alerts types! One is per topic. The most famous. You need to be alerted using email or notification when something happens. That something varies depending on your need. It could be if sentiment changes (assuming it is correct using the AI), volume, channel, influencer, etc. You can set this using a threshold or using AI which will be most probably a moving average. The second is system alert. This is critical for those using a quota. If you are reaching a certain capacity to be alerted.
Exports and APIs
You will definitely need to export data and dashboards to PDF, PPT, and most importantly XLS. Ask about the number of times you are allowed to export and the number of rows per time. You might be surprised.
Filters and Sorts
Without proper ways to digest data, you will not be able to deliver insights. What are the filters and sort options? Understand the limitations and capabilities.
Audience Analysis
I am sure you understand the difference between Social Analytics VS. Social Listening VS. Social Intelligence VS. Audience Analysis. If you are interested in Audience Analysis, you need to ask them if they are signed with a separate tool such as Audiense.
Public and Owned Accounts Analysis
We used to add both public and owned accounts at Crowd Analyzer. However, not all tools are built for that. Sprinklr for example is not designed to add public accounts. A bummer. I know.
Dashboard Customization
How far can you customize the dashboard and add widgets upon needs?
Benchmarking
If you can't upload public accounts to the system, then most probably you need to pay for the benchmarking. You need to make sure if benchmarking accounts is a feature or not.
Client Support and User Control
Not all support is alike. While some provide 24/7, they do not have a short SLA. So, they might get back to you in 5-10 hours.
Step 3: Shortlist
All the participants must have given you their full technical capabilities. Now, you must cut the long list short. What are the most important 10-15 features that you are looking for? Before I start, take a breather.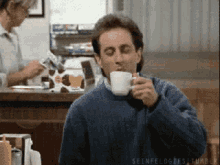 Okay in our case, we were very interested in the following:
The tool can cover the big four unconditionally (Twitter – YouTube – Instagram – Facebook).
Twitter has a Firehose connection enabled.
The query size is unlimited.
Unlimited quick search.
The quick search has a decent dashboard and widgets provided.
Data volume.
The size of exported data.
Topics detection using AI.
API documentation.
Influence Score
Analyze Audience.
Chat Support
Price
Step 4: Scoring
For each item in the shortlist, we have started a MOSCOW scoring. If you do not know it. It is must-have, should-have, could-have, won't-have, or will not have right now. The must-have had a score of 1.5, then should-have 1, and could-have 0.5.
I had a couple of meetings with my BI team at this level. They are the main stakeholder who will be using the tool almost every day. Their input is critical. So, after scoring all the features VS. the tools, everything became clearer. The ones on top and the ones that are not suitable for us right now. This is very important! The scoring did exactly that! It showed us the tools that best serve our needs. This is why great tools were not on top. Simply, their main assets which are amazing were not the features we needed at that moment.
If you reached here, here is a gift for you!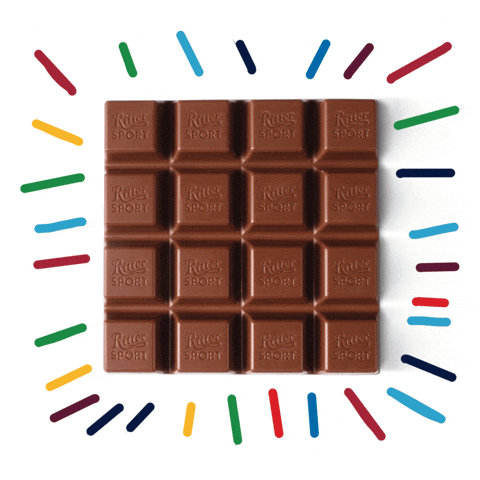 ---
I hope you have enjoyed this. If you need any more information or seek any advice in choosing your next Social Intelligence tool, let me know. I am glad to help.